Dear all customer, reseller and partner
We have change our business address and contact information as below. All snail mail must be send to the new address with immediate effect. The mail box for the old address will no longer accessible. Office phone and fax have been changed and the old phone number will not function with immediate effect too. However, old fax number will remain function for a short limit of time. Please make sure to update our profile within your system to avoid mis communication or lost in fax and notes.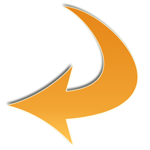 Email and Website will remain unchanged and function as normal. If you are trying to fax to us, please ensure the recipient is written clearly on the fax to ensure your fax reach to the correct person.
Address:
Nocser Technology
Level 8, Pavilion KL,
168, Jalan Bukit Bintang,
55100 Kuala Lumpur,
Malaysia
Phone: +603-92057776
Fax: +603-92057788
Sales Email: sales@nocser.net
Support Email: support@nocser.net
Clients Area: https://www.nocser.net/clients/
Working hour: Monday to Friday (9.00am – 5.00pm)
Vincent Wong (CEO)
Nocser Technology