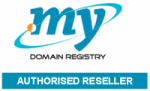 With effective from 30 July 2009, all new domain name registrations for .my, .com.my, .net.my and .org.my, organizations formed pursuant to Business Registration Act 1956 (ROB), Companies Act 1965 (ROC)and Legal Profession Act 1976 need not submit the hard copies of supporting documents unless specifically requested.
You must ensure all the information you submitted in your application to register a domain name is complete, correct and accurate.
.my DOMAIN REGISTRY will carry out random checks on the veracity of the information submitted by Registrants from time to time. .my DOMAIN REGISTRY will suspend, delete and/or transfer the domain names of Registrants if the information you submitted is inaccurate.