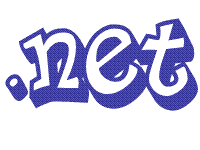 The .net Domain promotion is now live.
We are runing .net Domain promotion with immediate effect. We dont have any ETA when the promotion will be end. Please read cafully to know more about the specifications of this promotion.
Promotion Price: $9.00
The promotion only apply to new Domain Registration. Renewals and Transfers will not be applicable for promo pricing
The promotion is only applicable for the first year of registration. A 2 year .NET domain name will be billed as Promotional Price + Regular Price for 1 year
There are no restrictions on the number of domains that can be registered within the Promotion period
Keep a look out for our our blogs at www.nocser.net which will provide you with information on upcoming Promotions, site maintanance and especially on our new Product and Service line-up.